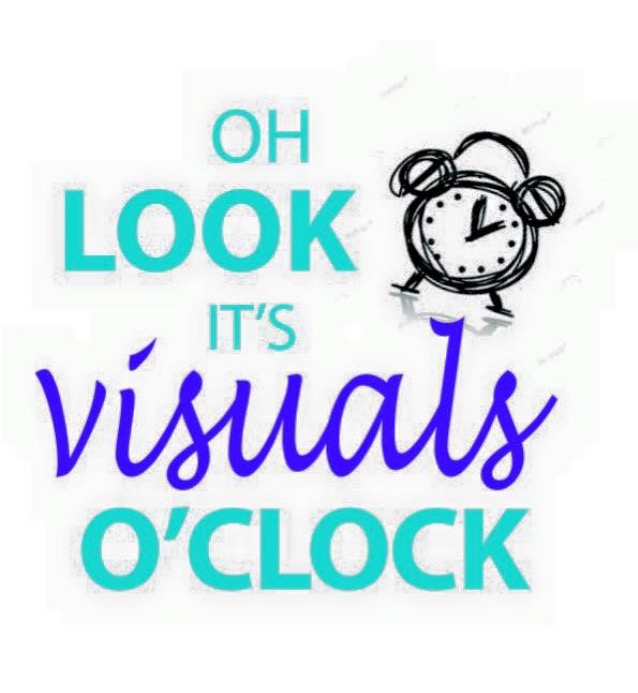 Visuals help reinforce directions, routines, expectations and communication.
Visuals are often forgotten or removed from situations when students have been considered successful. I recommend leaving visuals in place, even after they are 'successful'. Here are three reasons to consider:
1) on a bad day or when skills seems to decrease, the visuals are still there to support the learners;
2) when the level of skill for a task is being increased or the learning is moving to the next level, visuals provide a solid moving forward point;
3) visuals transfer success between staff members – routines that are solidly in place with one adult can be transferred to a new or different adult.
Any time is a good time for visuals.