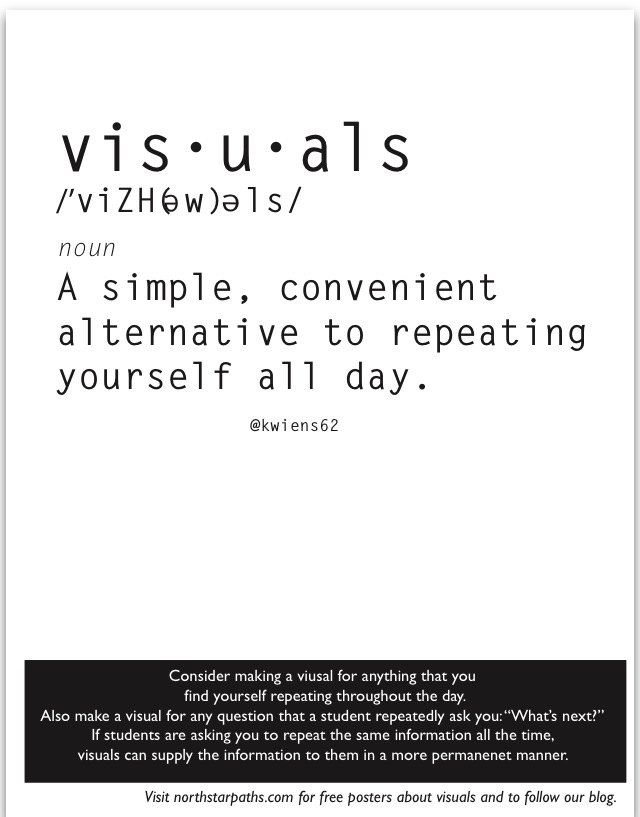 Do you ever get frustrated saying the same thing over and over to your students or children? If so, visuals might be just the thing to try. Visuals provide students with a permeant record of what you have said. Instead of asking you for the information again, they can refer to the visuals. Create visuals of your common routines and schedules. Provide directions and instructions visually.
If you are passing along information that isn't part of your routine, taking the time to draw a quick visual or to write down the key points could save a lot of time and frustration in the long run – for you and the student.
Visuals: a simple and convenient alternative to repeating yourself all day.