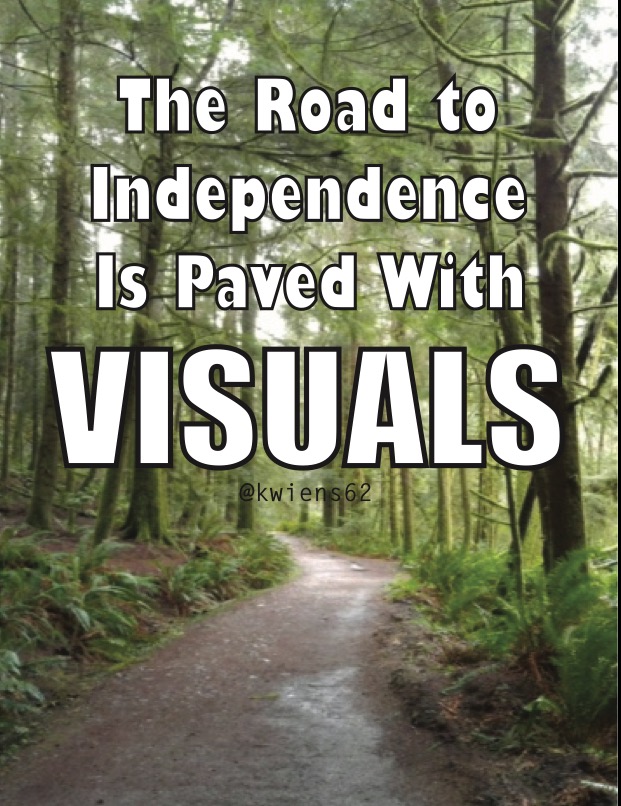 Students can be supported to learn tasks and skills with the help of visuals. Showing steps visually can support students in learning tasks with less dependency on adults.
Once students have learned the skill of following visual scripts for one task, this skill can be generalized or transferred to new and different tasks. We consider students independent is they can follow a visuals script on their own.
Visuals can be faded or they can remain in place forever. Many of the visuals we use every day are permanent features – think of calendars and stop signs. The goal is to not be dependent on another person.
Step by step, visual by visual students can travel down the road to independence.
Photo Credit: Ben Barry